Nestled in Central Alberta we raised our family on an acreage with dogs, cats, horses and a large variety of small pets. It's because of my lifelong love of animals that it wasn't unusal to find babies of many different species on the property.
Our first famiy dogs were German Shepards and the kids appreciated having a large breed to protect them for when they came home from school or in the evenings if we were out. Those dogs were all rescues except for one that we got as a puppy from a family friend.
Time passes by quickly and before long the kids needed us less and I got that 'empty nest' feeling. Our current Shepherd was aging and I felt I had the time and dedication to offer a companion dog to pursue some of my own interests. In 2006 I finally fullfiled my dream to adopt a Havanese. Today our eight Havanese and the extended Hav families keep up busy and I can't imagine life without them.
We believe that every family home deserves a quality companion
Seda Havanese puppies are born and raised in our home and are a part of the family. Our dogs are pets first and show dogs second which is why the puppies are born and kept in, or near, our bedroom until they are big enough to join the other family members in the main living areas. The pups are socialized with other dogs and exposed to agility equipment early in life for development and confidence.
We only have puppies available for late spring and summer holidays when it easier for house training and playing with puppy in the yard, giving us the rest of the year to train and play with our adults. It's important to note that we try to match the personality of the pup with your family. For that reason, we encourage you to come and view our Havanese and let us know your hobbies, interests and puppy preference. We'll do our best to match a puppy personality to your lifestyle.
Our puppies are spoken for well in advance so we encourage interested families to contact us to arrange for a visit and consider being put on our waiting list. If you are pre-approved for a pup from Seda Havanese, we ask for your patience until the pup is eight weeks of age before committing to the adoption. This is because we want to match the right dog to the right home. Structural evaluations and temperament testing is done at eight weeks. This gives you plenty of time to ensure that you are readyto adopt a Havanese into your family.
Waiting list
We believe quality is more important than quantity therefore we only breed occasionally. Generally we start interviewing summer/fall for potential spring pups. If you're willing to wait, then we look forward to hearing from you.
Our pups
Come from Champion parents that meet or exceed breed standards, therefore we do not have a separate price for show over pet homes. We specialize in original Cuban bichon habanero lines. We also focus on structurally correct dogs for performance sports in addition to sharing your favourite chair. Preference is given to show and performance homes.
All of our puppies are
Registered with CKC and micro-chipped
Vet checked with health certificates
Have age appropriate vaccinations and deworming
Written LIFETIME health guarantee against genetic disorders
Exposed to Neurological Stimulation training to improve natural abilities, then Rules of 7 for stability and socialization, plus structural evaluations and scored on Puppy Aptitude tests to better match to forever homes.
Go home with 6 weeks complimentary PetCare insurance as well as a blanket, a toy, dog food and baby book with care, tips and pictures.
How can we offer a lifetime guarantee?
We aren't breeding to support ourselves. We will remain small to ensure we can offer breed type without sacrifice to the almond eyes, silkcoat, straight legs, proper balance, gait and health. Our pups come from several generations of healthy dogs with passing certificates.
We have taken every reasonable effort to produce a litter that conforms to the current CKC and/or AKC breed standard including the parents passing their health test including, but not limited to BAER, Cerf, Hips and Elbows. We offered soaped pictures of the parents and your pup as we have nothing to hide.
Shipping
We will not ship puppies but will work with you for an alternative arrangement.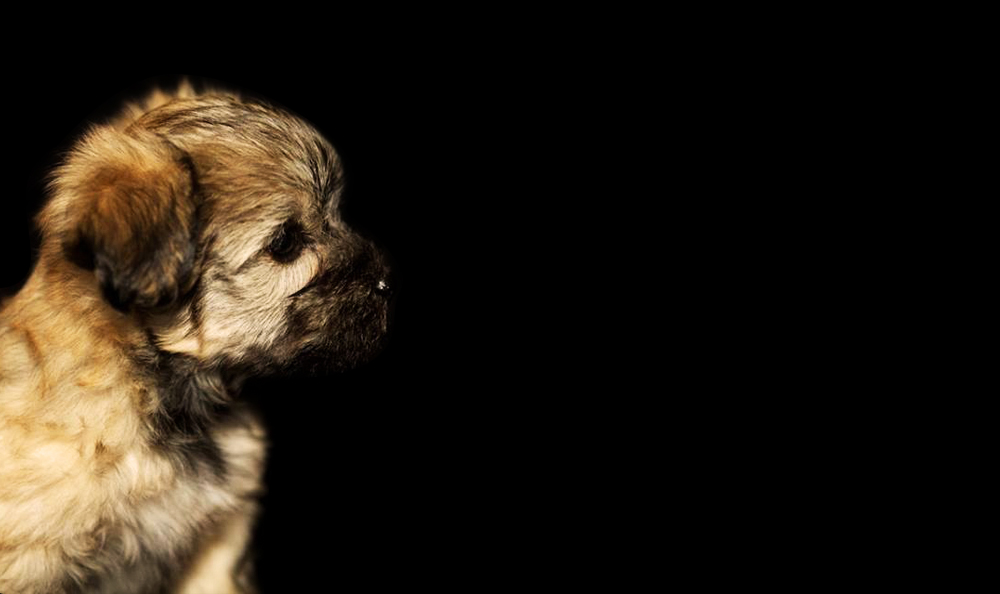 Seda Havanese
Lacombe, Alberta, Canada
We believe quality is more important than quantity therefore we only breed occasionally. Generally we start interviewing summer/fall for potential spring pups. If you're willing to wait, then we look forward to hearing from you.
Interested in learning more about the Havanese or considering adopting one for your home? Send us a message below!